Civil Law
The Civil Law is the most important branch of law consisting the rules, procedures, regulations and judicial significance, helps to resolve the various civil disputes...
Real Estate Law
Our real estate attorneys have extensive experience in documentation, verification and drafting the property related matters, such as Sale Agreement, sale deed, Power of Attorney, Development Agreement, etc.
Banking Law
Welegal, with the help of its expertise lawyers, committed to assist the Clients in project finance, Housing Loan finance and in resolving banking related disputes."

Family Law
Our lawyers know that trial is not necessary in all divorces. If we believe it is in your best interests, our family lawyers recommend settlement...
Welcome To The Welegal Services
Welegal is an effort to help individuals and organizations do legal affairs cheaply and quickly. We all understand that legal work and legal issues are a bit complicated and painstaking, and focus on other aspects of our lives and business rather than legal issues. At the same time, legal issues that cannot be left unattended are of utmost importance.
Welegal Services understands the needs of people and their clients, and the importance of legal issues, so that the work of the client or case is held on a pedestal that receives all his importance and dedication. A lawyer who has established himself.
Advocate, Manoj Kumar
Founder
30 Years of Experience in Legal Services
 Our Founder, Advocate Manoj Kumar has an experience of more than 30 year in Legal Practice, with Expertize in Corporate and Banking Law.
Corporate & Commercial Solutions
With the government promoting the start-up industry in India, there has been a huge influx of individuals who had always wished to make their own business but feared the method. Incorporating an entity involves due diligence about the market and what kind of path your business would be taking.
Conducting the business operations is the next step but it does require caution. Simply signing the agreements provided by the large corporations who wish to conduct business with you isn't a wise decision

All businesses require some sort of an entity to be established. We've panel of trained and practiced experts to develop a transparent and effective strategy to make sure a beneficial and effective incorporation procedure for our clients. we offer our insight to the start-ups to make sure that they're not troubled along their path to success.
OUR START-UP LEGAL SERVICES INCLUDE:

Book a Free Corporate Consultation With Us
Our Professional Team Members
Prerna Gunjan
Managing Director
                   Senior Advocate                   
   (Ex Add. Public Prosecutor)
Practicing at Civil court, Dhanbad, Jharkhand  Currently Working with several Banks & BCCL
Retired Sub Judge , Dhanbad, Jharkhand
Retired Principal Dist. Judge
Regd. Dist. Judge
Jamshedpur (Taranagar)
Jharkhand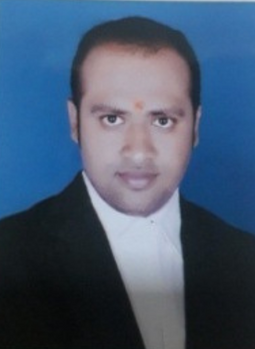 Nitin Kumar Harodia
Dhanbad, Jharkhand
Corporate Lawyer